Urban Stay Partners With Tom's Kitchen Canary Wharf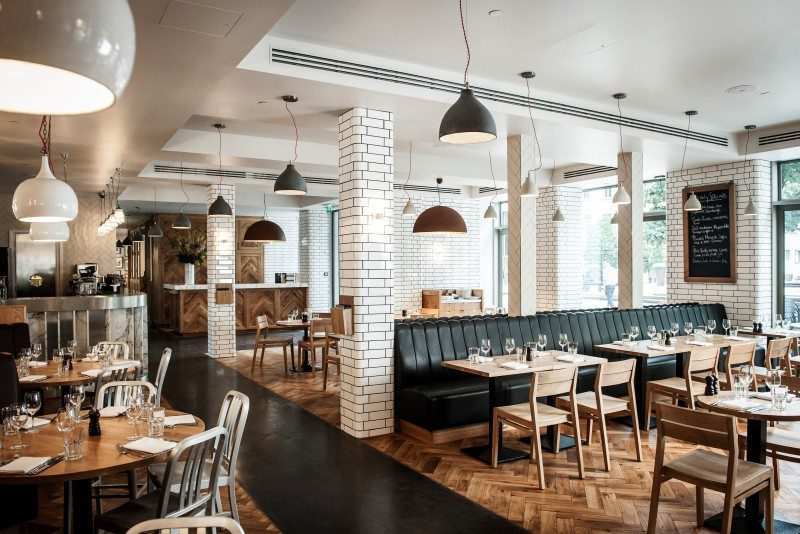 (Picture credit: Food verdicts)
If you're looking for happily affordable 5 star cuisine, then Tom's Kitchen is for you! Founded by award-winning chef Tom Aikens Tom's Kitchen stands for quality food, local produce and stylish interiors. You can find the numerous restaurants, delis and bars close to our serviced apartments in London. Dine at Tom's Kitchen Chelsea, Somerset House or St Katherine's Docks and you won't be disappointed!
We tried Tom's Kitchen Canary Wharf for you and are still raving about the fantastic time we had. Nested in the heart of Canary Wharf just around the corner from our corporate serviced apartments you will find this beautiful setting. We were welcomed by General Manager Godefroy Herissay who will make you feel right at home! Start with a glass of prosecco and order some of the delicious home baked bread – it comes warm out of the oven!
Our starters were the spicy crab cake and pan fried scallops which were both seasoned and cooked perfectly! Just keep in mind that the starters are almost as big as the mains, so you may want to share one. We could still squeeze in  a delicious lemon sole and poached monkfish! 😉
And the best? If you wanted to take a piece of Tom's Kitchen home, you can! There's a deli shop next door which sells some of Tom's Kitchen classics and raw ingredients. If you pick up some eggs, remember that they come from Tom's own farm! Yes, Tom's Kitchen only uses eggs that come from its own farm.
Curious yourself? Stay in our London Serviced Apartments in Canary Wharf, The City or nearby and get a FREE glass of prosecco with your dinner!!
Give us a ring and find out how! +44 (0) 208 691 3920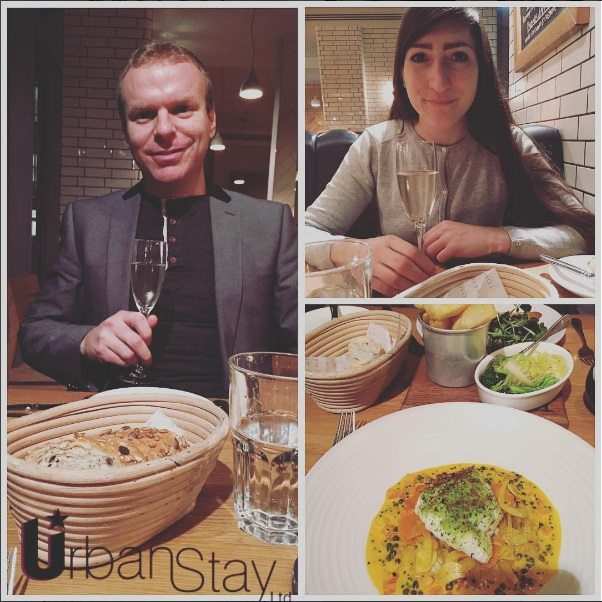 (Picture: Urban Stay Instagram)