Urban Stay Launches Podd In-Room Tablets in Its London Serviced Apartments
Urban Stay is proud to announce a brand new partnership with Podd! This means you can now check-pin to one of our London serviced apartments and find a free tablet on arrival. Yes, the Podd tablets are provided for free to all guests and you can use them as much or as little as you like. Due to their handy size you can easily move them around the apartments and even take them with you while exploring London!
So what exactly is Podd?
Podd is a great way to make you feel at home in our London serviced apartments. A Podd tablet is a 7-inch smart device that allows you to easily discover what London has to offer. This means that you can instantly book curated London experiences at the touch of a button. This ranges from carefully selected restaurants to exclusive bars and amazing events. It also allows you to book an airport pickup, a luggage transfer and taxi service, and more.
And the best? The portfolio of offerings is constantly growing! Podd is even so flexible that it takes your feedback into account when considering new features. So if you're staying in one of our Urban Stay serviced apartments in London and you're missing something, let us now! Especially if you're on an extended stay in London or are regularly in London for business travel Podd may be perfect for you. Send us your feedback and your most desired feature may be integrated into the app the next stay you stay with Urban Stay!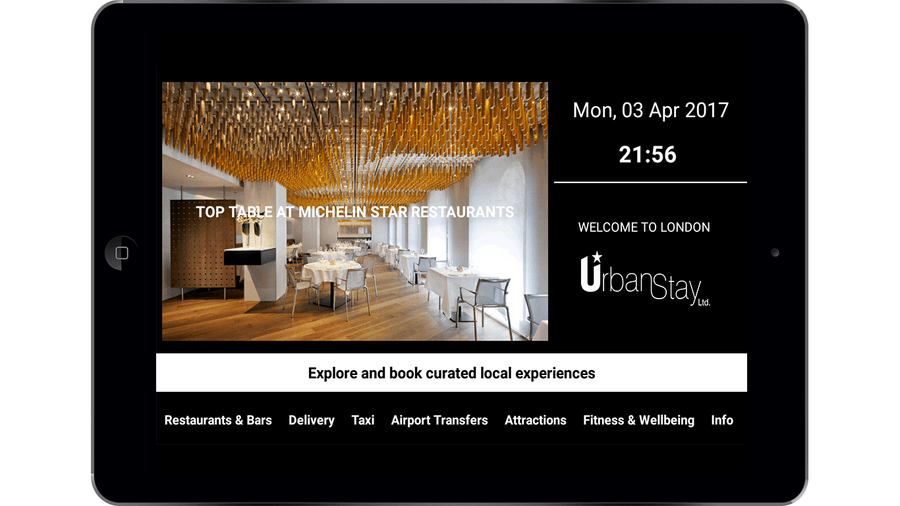 What Are The Main Benefits of Using Podd in our London Serviced Apartments?
Free to use for all guests
No registration or sign-up required
No minimum spend
Light and handy so you can take it anywhere
No marketing or newsletter sign-up
Great selection of local amenities, including restaurants, gyms, bars, events, taxis, airport pickups and more
Regularly changing deals and offers
Real time information
Urban Stay's co-founder Jenny Dreiling adds: "We are very excited to offer this free service to our guests. This is yet another step in our mission to deliver the very best customer experience to those who choose to stay with Urban Stay. The ability to integrate technology into our service offering is a big step forward. It will allow our guests to choose some of London's most loved attractions with the click of a button. In addition, we can also better respond to customer feedback and wishes by adding features to the app over time."
Give us a ring for any more questions! +44 (0) 208 691 3920
Or explore more here: Podd App
Book Your AirPortr Luggage Service Directly On The Podd Tablets
AirPortr allows Urban Stay guests to maximize their time in London and ensure a stress free journey to and from London's airports.  AirPortr offers secure and efficient delivery of customer bags and belongings – including standard suitcases and sports equipment (any size or weight).
To simplify, image you have to check out of your Urban Stay serviced apartments at 11am but your flight doesn't leave until 8pm. What are you going to do with your luggage? We could possible store it for you or you can lock it yourself in a secure locker at Liverpool Street or London Victoria but then you have to come back to the same location to collect it. What if you would like to explore West London before taking off but all your things are still in The City. Wouldn't it be so much easier if your luggage was already waiting for you at the airport? Without the burden of you carrying your bags around you can still make the most of your day. Whether you wish to go sight seeing or squeeze in some extra shopping, now you can hassle-free!
Furthermore, travelling without luggage makes the journey significantly easier and stress free. It also has the potential to make journeys to/from the airport less costly. Save yourself the taxi ride and travel cheaper, quicker and lighter on public transport.
Urban Stay's co-founder James Swift added: "The comfort and reassurance that comes with such an advantageous service is invaluable. We are excited to begin offering the many benefits associated with this service to our guests."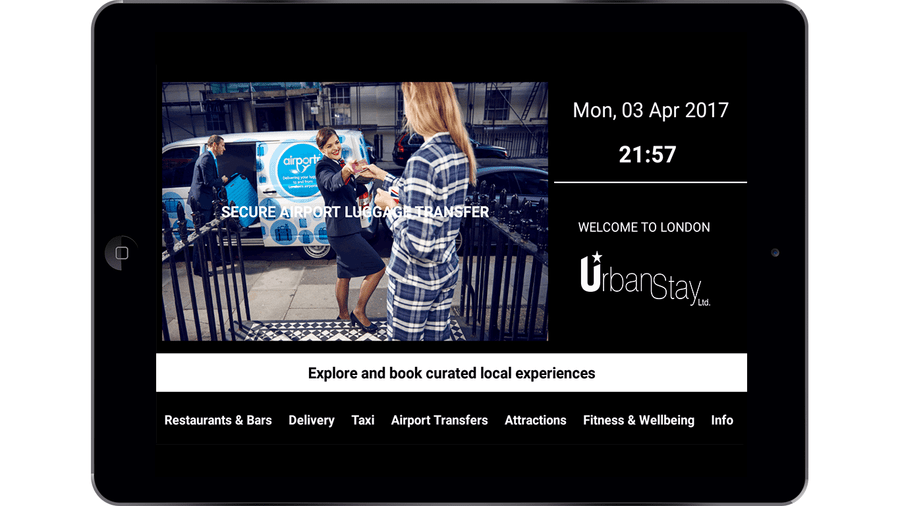 Explore More at www.portr.com