The Best Sunday Markets In London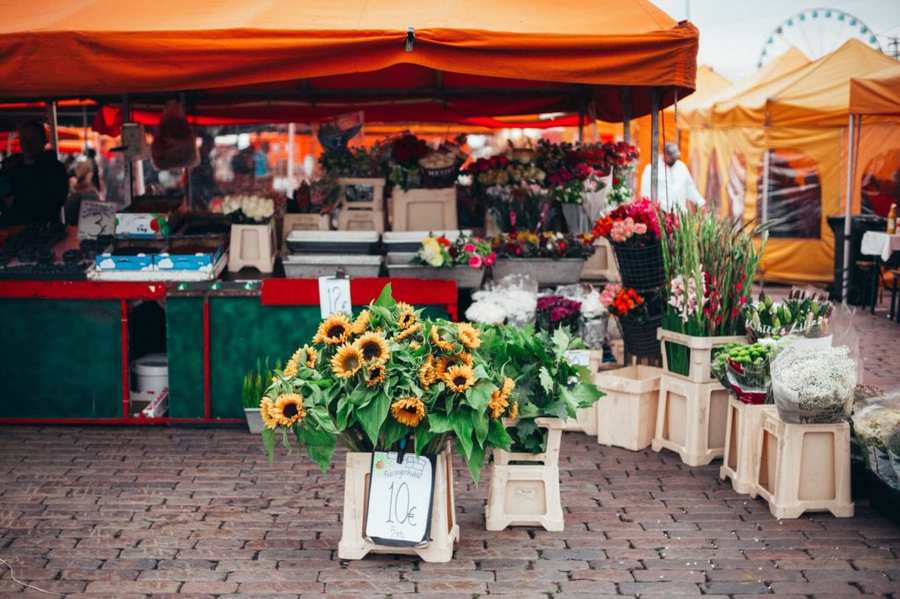 There are several great Sunday markets across London that are perfect for when you want to do something more relaxing in the capital. Markets are a great way of exploring London because you get to see many different sides of the wonderful capital. We have put together a list of some quirky and unique markets as well as some more traditional ones for you to explore whilst on your visit. Whether you are staying in one of our serviced apartments for corporate, or for leisure, these markets are a must! We have included some apartments closeby to these wonderful markets, take a look below.
Spitalfields Market 
Liverpool Street Tube Station | Nearest Accommodation
Spitalfields Market is a great place for design and fashion. There are lots of different stalls with unique clothes as well as objects created by up-and-coming designers, making it the ideal place for finding that one-off piece which you have been looking for. The buzzing markets have everything from clothes to antique furniture, jewellery, vinyls and much more. The people running the stalls are usually very happy to tell you all about their story if you are interested in knowing more about them. There are also plenty of mouth-watering pastry stalls too if you work up an appetite! This market is within walking distance from Brick Lane and Columbia Road Market.
Camden Market
Camden Town Tube Station | Nearest Accommodation
Camden Market is another great option if you want to have a day out looking at lots of quirky things. There are plenty of different stalls and you are sure to find something you like there, whether you're looking for a gift, an item to put on display in your house or a great piece of clothing. If you work up an appetite after spending the day on your feet, there are also dozens of authentic food stalls to try. The food on offer is all homemade, with a good selection and is excellent value for money.
Columbia Road Flower Market
Bethnal Green Tube Station | Nearest Accommodation
If you love flowers, then you should most definitely get to the Columbia Road Flower Market. The market is placed in a very hidden area where you would never guess that there would be such a lovely market. There are around 52 flower and plant stalls by different traders turning the street into a river of flowers, perfect for simply browsing, or taking stunning photographs! Columbia Road Flower Market is within walking distance from Brick Lane and Spitalfields Market.
Brick Lane Market 
Aldgate East Tube Station | Nearest Accommodation
If you are looking for a more alternative market, then Brick Lane Market should be the right choice for you. Brick Lane is a very quirky area in general with great shops and cafes to make sure that you have the perfect Sunday! The market is great on a sunny Sunday. There are lots of people around enjoying themselves creating a great vibe. The stalls have everything from quirky t-shirts to jewellery and is ideal if you want to buy some new Dr. Martins, jewellery or fashionable sunglasses. Brick Lane is famous for its abundant amount of diversity. It the place to go if you want to express your alternative fashion sense. Furthermore, the area is incredibly famous for its curry houses and is a must try when visiting Brick Lane Market, it would be rude not to!
Portobello Market
Notting Hill Gate| Nearest Accommodation
Take a look around Portobello Market, it is home to the largest antique market in the world dating back from the 1940's. With more than a 1,000 stalls, there is something for everyone and a fantastic place to find one-of-a-kind products. For Instagram enthusiasts, this is the perfect artsy area to take pictures that will make your page pop!
Top Tip: Ensure that you bring some cash whilst visiting the markets, as the cash points near the markets generally have long queues, especially on Sundays. We hope that you have enjoyed reading about some of the best Sunday markets in London. Look at more of our blog articles here.