8 Best Things To Do in Notting Hill
If you say 'Notting Hill' to any film fanatic, it is probable that they will instantly associate it with one of the greatest rom coms with the one and only Julia Roberts, it is also famous for Europe's biggest carnival. However, there is so much more to do in this lively location situated in West London. Overwhelmed with the amount to explore? We've compiled a list of the 8 best things to do in Notting Hill!
1. Portobello Road
Portbello Road is famous for it's colourful and vibrant terrace houses, luxurious boutiques and the small hidden vintage stores along the road, it is an affluent area that attracts millions of people every year. Take a look around Portobello Market, it is home to the largest antiques market in the world dating back from the 1940's. With more than a 1,000 stalls, there is something for everyone and a fantastic place to find one-of-a-kind products. For Instagram enthusiasts, this is the perfect artsy area to take pictures that will make your page pop!
2. Fashion & Music
Notting Hill is a great place to find music and vinyls dating back to music from the 1940's. Portobello Music is just one of the most popular music stores and one of the 8 best things to do, the store is close by to Ladbroke Grove Station. Music & Video Exchange is also another store that is a must if you are interested in buying and selling vinyls, reading comics and retro clothing. Notting Hill is filled with luxurious well-renowned boutiques owned by upcoming designers. Find the latest trends in shops such as L'Appartement Sézane, Westbourne Grove, a chic french style that offers accessories, clothing and much more.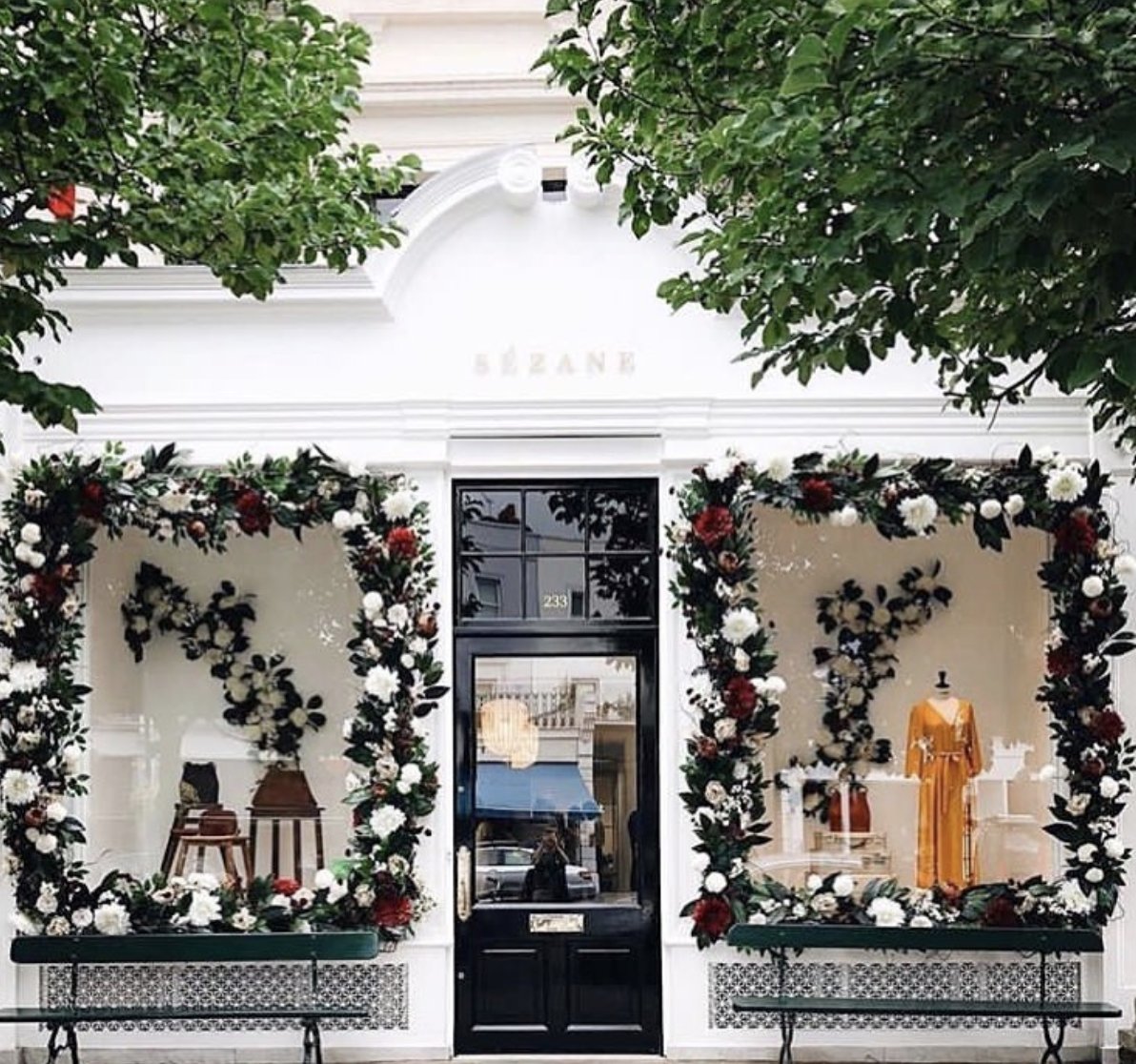 (Photo Credit – the_shopkeepers)
3. Museum of Brands
Opened in 2005, the Museum of Brands, is a popular attraction and one of the 8 best things to do in Notting Hill because it gives you an insight to the world of advertising, packaging and how it has evolved to target consumers today, by reaching back all the way to the Victorian era. The Museum became a charity that has been sponsored by Global brand agencies such as Mctivites, Twinings and Cadbury. Exhibits include, fashion, travel, food, technology, magazines and may give you a nostalgic feeling when going back to the past. Only a 6 minute walk from Porotbello Road, this is a must when visiting Notting Hill.
4. The Distillery – Gin Hotel
Located on Portobello Road, The Distillery, is a four floor heaven for gin lovers, each floor hosting different interiors and a lively atmosphere. The Distillery offers 100 different gin's and hours of gin tasting taking place in the basement. You will have the full experience and the opportunity to discover the history of gin, how it is made, and then graduating with a degree in gin making! There is also a prestige cocktail bar if you have a low alcohol tolerance, so you don't have to worry about the dreaded hangovers the next day. You can also find a restaurant offering a traditional Spanish cuisine if you prefer a more relaxed experience.
5. Cafes
Notting Hill is filled with an abundant amount of unique and quirky cafes and restaurants for you to choose from, you will never run out of options. Situated just a short walk from the buzz of Portobello Road, Farm Girl is a popular choice where you can take in the cafe's airy atmosphere and the ambiance of the place. The menu offers food for people who are health-conscious, including brunches, smoothies and sandwiches and priorities the importance of organic food. Farm Girl is a pet friendly cafe, so no need to worry about leaving your pet poodles in the cold. Try the famous Rose Latte, (double shot with rose water infused milk & petals), the cafe's specialty! If you prefer something more traditional and closer to home, try George's Portobello Fish Bar. Only a 6 minute walk from Ladbroke Grove Station.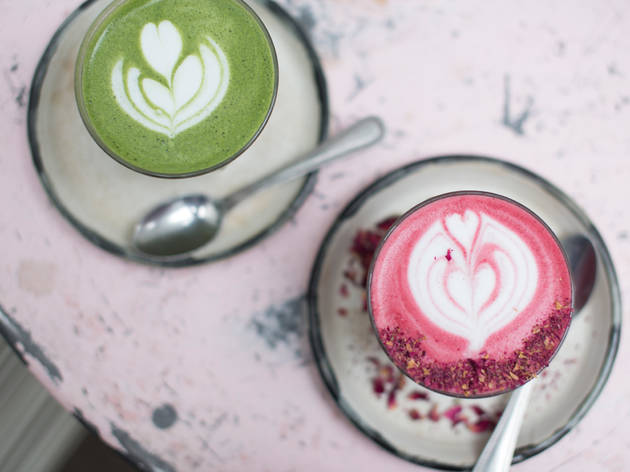 6. Bookshops
Located just Minutes away from Portobello Market, the Travel Bookshop is a world famous book shop that was designed and inspired by the 1999 film, Notting Hill, attracting thousands of fans. Find a range of books from a number of editions, leather and satin bounded books. Or you can visit Lutyens & Rubinstein, a book store that sells a range of fiction & non-fiction books, as well as poetry, art and children books.
7. Notting Hill Carnival
Dating back from 1996, the streets of Notting Hill come alive every year during the bank holiday weekend in August. As Europe's biggest street carnival, it celebrates the African Caribbean communities and their culture. Notting Hill Carnival features vibrant and exotic costumes, delicious food stalls that serve some of the best African Caribbean food in London, trying the jerk chicken is essential! However, the music is the heart of the festival, playing genres such as reggae, Latin jazz, and much more, a whole day to celebrate is not enough. Millions of people all over the world come together to celebrate and it is a must when visiting London during the summer.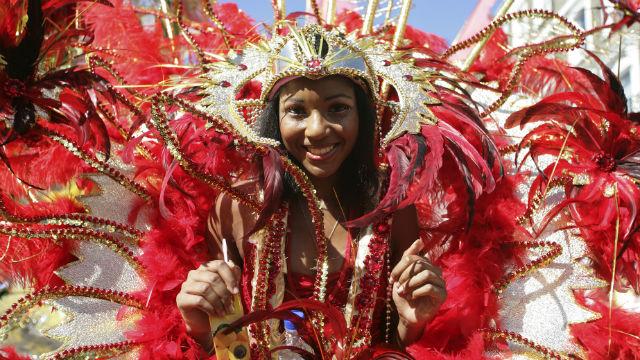 (Photo credit –  Jon Spaull/Britain On View)
8. Holland Park
Along the border of Notting Hill, Holland park is one of London's most peaceful parks. If you want to get away from the hustle and bustle, why not take a brisk walk whilst taking in the refreshing air and tranquil garden. Although badly damaged during World War Two, the remaining section of Holland House is used as a backdrop for the park's outdoor classical concerts and is a monument of the park.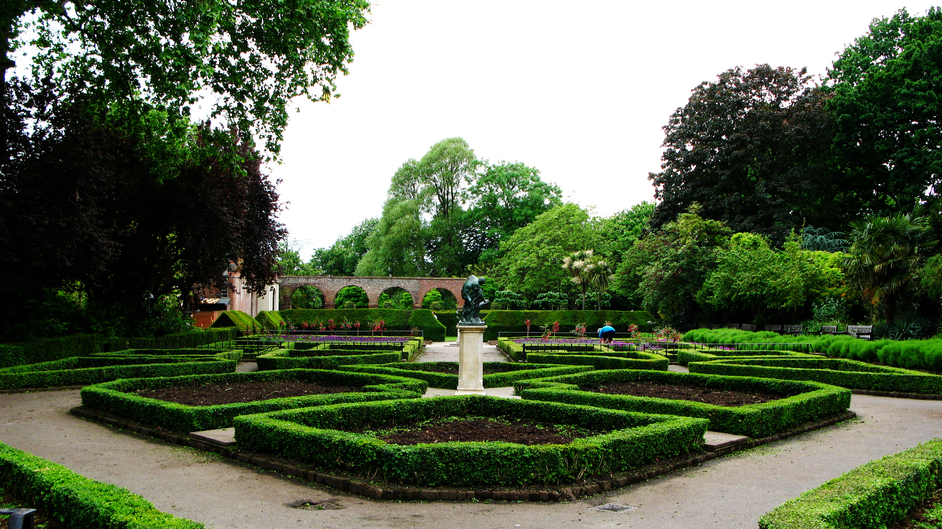 Notting Hill is one of London's most vibrant locations. Whether you like the buzzing atmosphere of Portobello Market or if you prefer the serenity of the beautiful gardens, Notting Hill has a lot to offer for everyone. Take a look at our many serviced apartments located in Notting Hill, there are plenty to choose from, making it easier to visit the 8 best things to do in Notting Hill!