The Urban Stay Serviced Apartments Team London
Urban Stay's founders have extensive experience in the UK serviced apartment and European technology sectors. This combination of wide-ranging experience and expertise into one cohesive and innovative company is what separates Urban Stay's serviced apartments team from the rest. We pride ourselves on our high-quality central London apartment locations while never losing the personal touch that our guests and clients have come to expect.
James graduated from the University of Washington in 2005 with a Bachelor of Arts degree in the Political Sciences.  Shortly thereafter he moved to London where he began his career with one of London's fastest growing and most vibrant serviced apartment companies where he grew the business through gaining new accounts and taking a hands-on approach to everything the early company required.  After successfully growing this company over a period of almost 5 years he left in order to pursue an advanced Global MBA degree from EDHEC Business School in Nice, France, one of Europe's top business schools.  Upon moving back to London he founded Urban Stay with his partner after raising significant capital investment internationally and within the UK.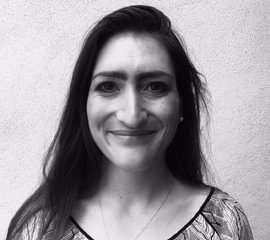 After completing a trilingual education as International Assistant in the field of Tourism, Jenny graduated from Maastricht University in the Netherlands with a Bachelor of Science degree in International Business; spending one semester at the TEC de Monterrey in Mexico. In 2013 she graduated from Rotterdam School of Management and HEC Paris with a double Master degree in International Management, rated amongst the top five Global Masters in Management degrees in 2013 by the Financial Times. Jenny has also enjoyed a wide range of international experiences from working as Junior Marketing Manager in an online startup in Berlin, Germany to most recently leaving a position as a Financial Analyst for Amazon based in Luxembourg. As her Master's thesis was titled "Strategic Decision Making Processes in Early-Stage Entrepreneurial Firms", she has proven suitability to guide Urban Stay through these formative years.
Jenny has since been shortlisted for the Serviced Apartment Rising Star of the year award, an incredible personal achievement for a newcomer to this industry.