Special Requirements For Your Short Stay London Accommodation
We as Urban Stay understand that every individual traveller is different and has special requirements. This is particularly the case when you're in a city you've never been to before and staying in a our short stay London accommodation. Serviced apartments are not as standardised as a typical UK hotel room in order to provide a homely characteristic environment when staying abroad. This is however a good thing as our short stay apartments in London and the UK provide more flexibility in accommodating special requirements and catering to your specific needs.
Allergy-free Apartments
If you have any allergies that might seem relevant for your London relocation of short stay please inform a member of Urban Stay guest support team when you make the booking enquiry. For instance, if you have a dust allergy we will do our best to find you an apartment with no carpet or rug and at best living room furniture made out of leather as supposed to fabric. Upon request, we can also accommodate preferences for anti-allergy bedding and pillows in most of our serviced apartments in London and the UK. You may also want to inform us about special dietary requirements so that we can provide you with a tailored welcome basket at arrival.
Smoker Friendly Apartments
Please note that all of our apartments are strictly non-smoking due to health and safety laws in the UK. However, smoking is allowed on private balconies, roof terraces or central courtyards. Simply ask for a serviced apartment with an outdoor space. Our Portobello Road Apartments, Cambridge Gardens Apartments, Notting Hill Apartments and Shard View Apartments amongst others come with a private balcony, roof terrace or garden.
Serviced Apartments with Parking
If you are travelling by car please enquire about our London serviced apartments and corporate accommodation in the UK with a secure allocated parking space. As a rule of thumb most of our properties in the City and Central London do not provide parking. In this case we may be able to advise on nearby off-street parking or public underground parking garages. However, please note that parking in Zone 1 London is generally scarce and very expensive. Particularly if you require a serviced apartment in London with a parking space for an extended stay or relocation we recommend choosing Zone 2 or beyond to take the hassle away from finding suitable parking.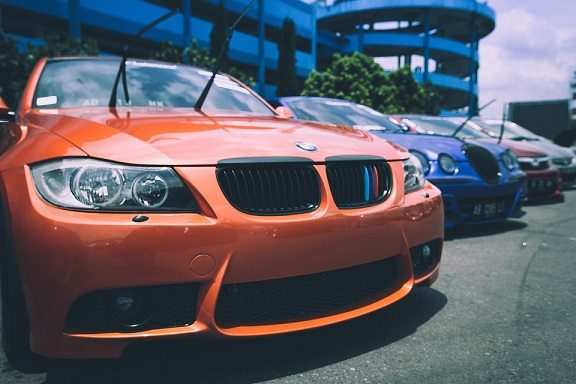 Serviced Apartments with Gym or Fitness Centre
Gyms and fitness centres can generally be reached within a short walk from the apartments particularly if you are staying in central areas of London. Some of our London serviced apartments especially in high rise buildings in Canary Wharf and around Aldgate in The City of London also have an in-house gym and/or swimming accessible for all guests. In most cases this service is included in the price.
Here are a few London serviced apartments with gym:
Lanterns Court Apartments – Canary Wharf
Dolphin House Apartments – Westminster
Canary Riverside Apartments – Canary Wharf
Marylebone Serviced Apartments – Marylebone
Here are a few UK serviced apartments with gym:
Central Reading Apartments – Reading
Beneficial House Apartments – Bracknell
Serviced Apartments with 24h Reception
Contrary to hotel accommodation, a front desk or reception is not the norm in a typical serviced apartment building. This way you enjoy more privacy and autonomy than you would experience in a hotel. If you feel more comfortable and secure with a reception desk or very much appreciate the convenience this service provides please enquire about our serviced apartments with a reception. Particularly high rise new-built developments in Canary Wharf, the City or South London and our high end luxury apartments will offer a 24 reception and concierge service.
Serviced Apartments with Air Conditioning
Please note that air conditioning is rarely provided in serviced apartments in London or the UK due to the agreeable climate. All of our apartments are however equipped with cooling fans or at least they can be provided upon request and free of charge. You may also want to request an apartment on a lower floor if you tend to get hot as those are generally cooler than apartments on higher floors. A few of our London serviced apartments come with built-in air conditioning such as Kensington Apartments, Ability Place in Canary Wharf and Altitude E1 in the City of London amongst others. Please specify your preference for air conditioning at the time of your booking enquiry.
Serviced Apartments with Sky TV
All of our serviced apartments have flat screen televisions with a wide range of freeview channels to choose from. If you wish to have Sky TV in your apartment please enquire about this service at the time of booking as some of our properties provide Sky TV free of charge. If you require corporate executive accommodation for a particularly long period of time (six months or more) we may be able to arrange Sky TV for you even in an apartment that does not offer this service as standard.
Kitchen Equipment
Serviced apartments always come with a fully equipped kitchen providing as standard oven and hobs, a fridge, microwave, kettle, toaster and a range of kitchen utensils. The majority of apartments also have a built-in dishwasher, washer dryer and a full size fridge freezer in the kitchen. If you have special requirements or preferences for certain kitchen appliances or equipment please ask us at the time of your enquiry. In most cases additional kitchen appliances that are not provided as standard can be supplied at no additional charge.
Frequency of Housekeeping
All of our serviced apartments have at least weekly housekeeping service and change of linen and towels included in the price. Some of our luxury apartments in South Kensington however are cleaned bi-weekly and daily maid service is available. If you wish your apartment to be cleaned more frequently than what is included please note that this can only be accommodated at an additional charge. Prices vary between properties; please enquire about the specific apartment of interest.
Wheelchair Accessible Apartments
Wheelchair accessible apartments are available in most areas of London and surrounding areas although not always specifically mentioned in our apartment descriptions. Please inform our customer support team that you require a wheelchair accessible apartment at the time of enquiry and we will find you a suitable spacious apartment with lift access.
Pet Friendly Apartments
If you are relocating to London or surrounding areas we understand that you will not leave your beloved pet at home. This is why we offer a range of pet friendly apartments in the City, Central London and beyond no matter if you bring your pet dog or cat. Your pet will surely appreciate the enhanced space to move around in a serviced apartment as compared to a hotel room. Have a look at our one bedroom Abbotts Chambers and Astral House apartments at Liverpool Street in the City of London or our exceptionally spacious two bedroom apartments in Notting Hill and on Portobello Road. Please note that all apartments will have to be professionally deep cleaned at the end of your stay when travelling with pets which comes at an additional charge. Usually only a one-off fee will be charged regardless of your length of stay.
Here are a few pet friendly London serviced apartments:
Astral House Apartments – Liverpool Street
Abbotts Chambers Apartments – Liverpool Street
Artillery Lane Apartments – Liverpool Street
Shard View Apartments – Monument
Portobello Road Apartments – Notting Hill
Notting Hill Apartments – Notting Hill
Cambridge Gardens Apartments – Notting Hill
Our Service includes: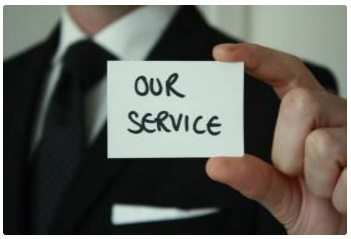 24 hours guaranteed response to any queries you may have
Expert industry knowledge
Multilingual assistance
24/7 personal meet & greet check-in
Access to an extended industry network
Insider local area information
24/7 emergency support
Flexibility with special requirements
Welcome basket and Welcome Guide
Weekly apartment cleaning and change of towels and linen
Regular apartment maintenance