We are a professional serviced apartment provider with vast experience in the corporate housing market in London and the UK.  We specialize in relocation & extended stay accommodation for the corporate market, as well as general temporary accommodation for the corporate & business traveler.  We also have a dedicated team to handle any group inquiry in order to find the most suitable corporate accommodation available in the UK and London market.  As such, every decision we make affects our guests as much as our company and we want to make your stay as enjoyable and hassle-free as possible.  This is why we pride ourselves on our personal touch.  As large as we may grow and as great as we hope to expand we will always remember that it is our guests and their experiences that truly define us as Urban Stay.
Serviced Apartments UK
We provide a 24 hour emergency phone line, our high-speed wireless broadband Internet is always free, and our welcome guides provide in depth local information (including tourist information and suggested walking guides) that have set the benchmark for the industry.  What and who Urban Stay is, however, is more than this.  It is the personal Meet & Greet we perform for every one of our guests, regardless of the length of their stay.  It is the extensive welcome pack (full breakfast and dinner included!) that our guests rave about…well, maybe this has something to do with the free wine!  Above all though it is the sense our guests receive when they receive the keys to their new apartment that this is truly their "home away from home."  Urban Stay cares about each and every single one of our guests.  This at the core of our service.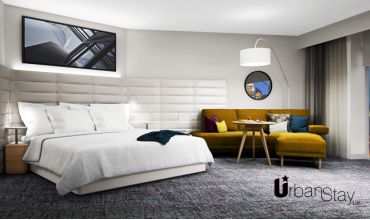 Stay with us while you find your new home
Global Mobility Managers
Secondments & Projects
Expatriates