Are you wondering what to do when it's all summery and nice outside? Are you planning on visiting London or you're a local looking to try something new? Grab a seat and enjoy our list with Top 5 Places For Ice Cream in London!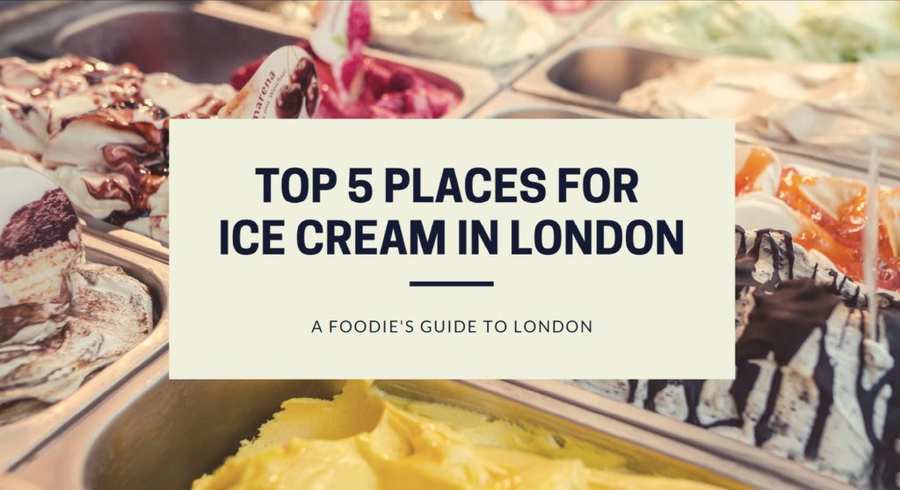 If you feel nostalgic about the good old days, Soft Serve Society is the place to go. We promise you'll feel like a kid again. You'll find some of the most interesting mixtures of flavours such as vanilla, matcha, charcoal or coconut ice cream sprinkled with popping candy, salty popcorns, gingerbread crumbs and much more.  Not to mention their FREAKshakes which are e calorie-laden minefield,  but don't worry you'll go to the gym on Monday.

Located in central London's Covent Garden, this dessert café serves ice-cream in a way that you've never seen before – ice-cream cones wrapped around clouds of cotton candy. It' has unique ice cream and candy floss flavours. Unsurprisingly, the place itself is all white and dreamy and it will make you feel as you were in heaven.
Located in Camden, Soho & Shoreditch what Chin Chin has to offer is not just a simple ice cream, but more of an art. They opened their first shop in Camden in 2010. Since then they have been practising the art of making liquid nitrogen-based ice creams. Furthermore, they also put ice cream sandwiches on the map again. The classic flavours include ValrhonaChocolate, Burnt Butter Caramel Tonka Bean. We promise you won't go wrong with any of the flavours.
Gelato' may simply be the Italian word for 'ice cream', but in reality is so much more than that.  Gelato is served at warmer temperatures and is much smoother and softer than ice cream. To us, gelato is simply passion. Coming from Calabria, Italy, the owner and maestro – Antonio, carried the family tradition of making Gelato. La gelateria offers some of the most extravagant flavours of ice cream From salted caramel to basil and chilli ice cream this place will never let you down with the marvellous mash-ups of ideas and flavours.
There is a reason that there is a queue outside this small place in Chinatown. What this place has to offer is not just a simple ice cream scoop but a waffle with an ice cream scoop! The Willy Wonka of the London dessert scene offers their customers to choose their waffle base – original, cocoa or matcha,  Then choose from the selection of gelato like strawberry cheesecake, Sicilian pistachio, matcha green tea and more. And finally, choose your toppings. We promise you won't regret this!