Great Valentines Day Ideas London
Whether you're a singleton or one half of a sickeningly loved-up couple, Valentines Day is on your doorstep! London is one of the most beautiful and romantic cities in the world and it'll be difficult to escape the love. So if you haven't done so already it's time you started making your plans.
From luxury spa experiences to dining in the Sky at the Sky Garden London has it all. You're sure to find some great ideas to spend your Valentine's Day in London to suit your taste, budget and preferred levels of commitment below…
If you can think of a romantic London experience we missed please leave your comment and we'll happily include it!
1) Thames River Cruises on Valentine's Day
One of the best ways to explore London is no doubt by boat! Passing through Tower Bridge and London Bridge, along the Tower of London, the City skyline, St Paul's Cathedral, Big Ben and more is truly amazing. If you haven't fallen in love with London already you've got to see it by boat. So why not do it with your loved one on Tuesday the 14th?
Pick from three different romantic cruises: On a lovely sunny day enjoy a romantic afternoon tea with the Valentine's Champagne Afternoon Tea Cruise. If it's more cloudy in London you may rather want to opt for the Valentine's Day Riverlights Cruise or Valentine's Romantic Dinner Cruise. Don't forget to share your romantic Valentine's pictures with us afterwards!
Cost– £39 – £125 per person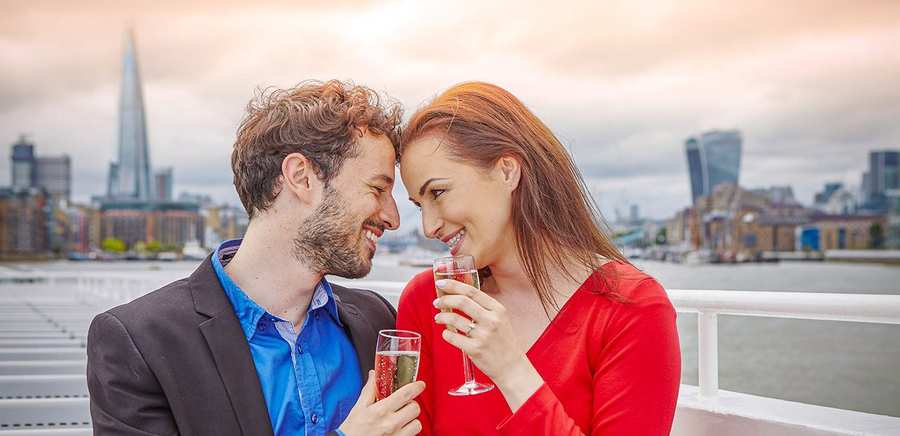 Picture: City Cruises
2) The View From The Shard Valentine's Day Special
It is one of the most spectacular views London has to offer – The View from The Shard, currently Europe's tallest buildings. The vies are absolutely spectacular and get even better with a glass of champagne. This Valentine's Day get your tickets for a romantic unforgettable experience. For £25.95 you will get access to level 69 and the open air Skydeck on level 72. In addition, benefit from romantic mood lighting and live jazz music. If this still doesn't sound sweet enough there's more. You will also get the chance to try some delicious luxury chocolates and pralines from master chocolatier Paul A Young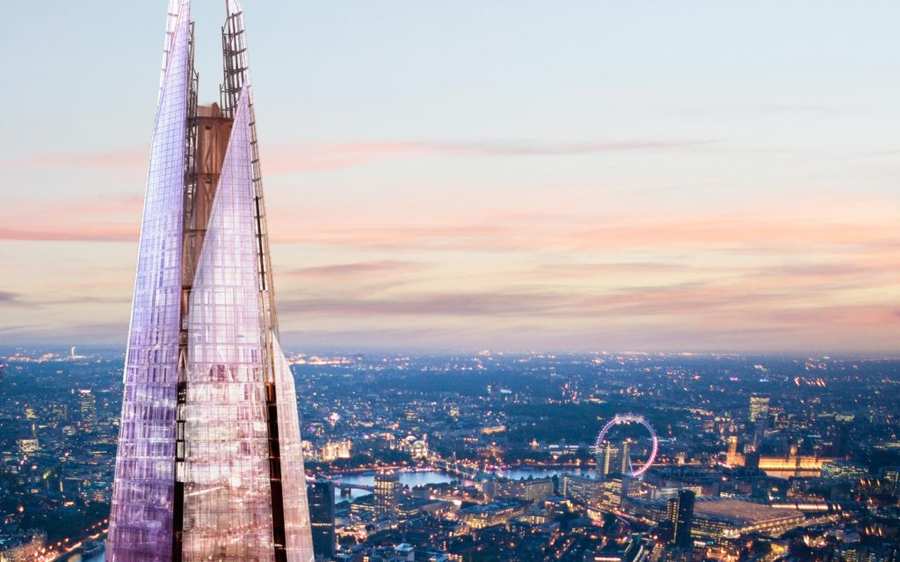 Picture: Love Theatre
3) Get a First Class Manicure at MW Nails London
It's time to treat yourself! This is a great idea both if you're single or want to be especially dolled up this Valentine's Day. The awesome MW Nails in Old Spitalfields market is decked out inside like a first-class plane cabin. It is complete with real First Class airline seats from Air France and interiors from an ex-American Airlines Boeing 737. Oh, and don't think this a treat just for women- there are three high-class grooming options for the guys too. If you're staying in one of our Urban Stay serviced apartments at Liverpool Street Station this fancy salon is just a 5 minute stroll away.
Available from only £15!

Picture: MK Nails
4) Dine in the Sky at the Darwin Brasserie in London's Sky Garden
Another top address to see London from the bird's perspective is the Sky Garden! While free tickets are available for regular visitor if you book in advance we strongly recommend dining at the Darwin Brasserie. Beautiful lighting, excellent decor, delicious food and great service will make you feel like you're on cloud nine.
And how wonderful that you can take a romantic walk through the different level of London's Sky Garden afterwards? The views are magnificent so no wonder that this is a popular choice for London's most loved ups! Oh, and in case you're hiding a ring somewhere in the house at the moment, this is the place!
Picture: Sky Garden
5) Best London Valentine's Day Spa Packages
Winter has come back to London this February so what better way to brave the cold than to avoid it? London offers a great number of spas, saunas, Turkish hammams and even Russian banyas to choose from. For the ulrimate Valentine's Day Spa packages take a look at About.com's list.
If you can spare £700 per couple the Private Onyx Spa Suite at the Bulgari Hotel London may be for you! Alternatively take a look at the The Trendy One: K Spa, London where you get a full day pass for £65 per person.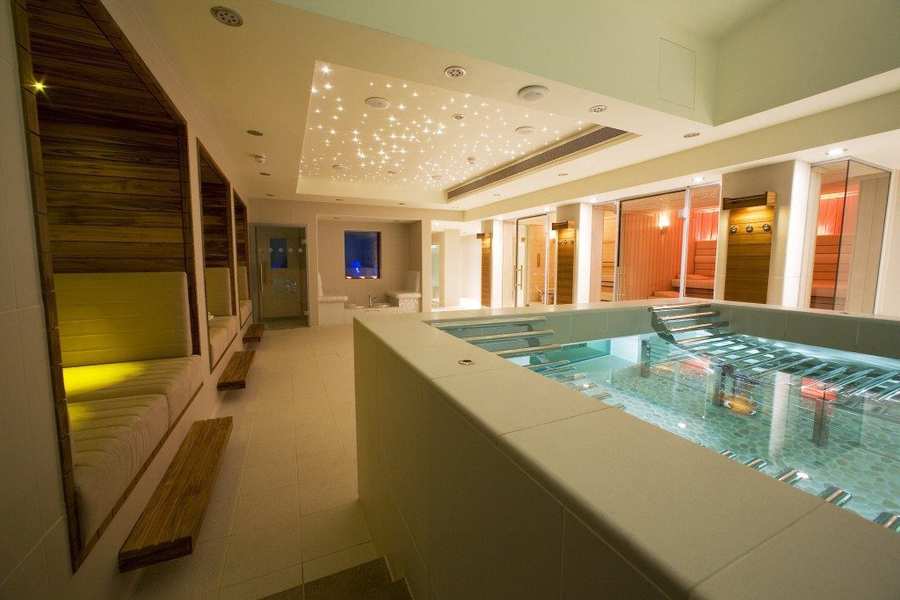 Picture: AboutTime
6) See a Romantic West End Show in London
If you love theatre you cannot miss London's West End while you're visiting. Only second to New York's Broadway The West End around Shaftsbury's Avenue offers world class shows year-round. With 50 theatres situated in the West End and over 200 more in the rest of London you should definitely find your favourite. Some of the most heart-felt stories for a romantic Valentine's night out in London are certainly The Phantom of the Opera and Les Miserables. And for all Disney lovers Aladdin also just opened its curtains in the West Wend. Here are a few more romantic picks for you.
Picture: Movie Quotes and More
Yes, last but not least, why not just stay at home? Everyone says that roses and chocolates are so overdone… and yet listening to the same Christmas music and eating the same Easter chocolates every year is entirely acceptable! This year, break tradition by embracing the traditional and do Valentines Day the good old way. We're talking Milk Tray, a cheap bottle of supermarket bubbly and a trashy rom-com. You'll save a fortune and might just have your best Valentines Day yet! Or, if this sounds appealing but you fancy making it a bit more special, book a romantic Urban Stay serviced apartment in London for a couple of nights! No need to take care of cleaning yourself. Just relax behind double pane windows and enjoy our iPod docks, widescreen televisions, stunning views and, ahem, some of the comfiest accommodation in London….
Date– any night you fancy!
Cost– whatever your budget allows
No matter which event you fancy most, our vast portfolio of high-quality Urban Stay serviced apartments across London are the perfect place to both get ready and head back to once you're Valentines fun comes to an end.  Take a look at our locations here, call us for a chat or get in touch via our Facebook page. Please don't hesitate to share your most romantic Valentines Day Ideas London with us!