Urban Stay's Summer Party 2017 Held In Our Lovat Lane Serviced Apartments with Views of The Shard!!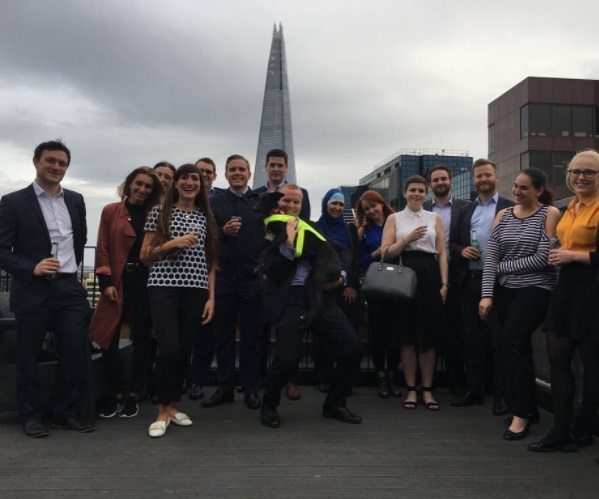 We had an excellent night last night celebrating our annual Summer Party with great friends and colleagues in the industry in our luxury Monument serviced apartments. We launched our Lovat Lane Apartments with great success in autumn last year thanks to the great support of our industry partners and clients. Over the last months we have accommodated people from all over the world and different lengths of stays. Our Lovat Lane Apartments have proven to be the ideal short and long stay accommodation in The City of London. We've had corporate travellers, families and individuals alike staying here during their holidays, UK relocation and London business travels. Hosting the summer party in one of these spacious 2-bed 2-bath apartments was thus the obvious choice for location!
We had representation from The Harrington,  The Squa.re, and SilverDoor.  Oakwood even managed to drop by to say hi too!  Jenny and James made homemade guacamole and salsa to start the party and even Maya enjoyed some custom home baked doggie biscuits.  This was an excellent opportunity for our industry partners to network with each other while seeing first hand our beautiful serviced apartments on Lovat Lane, right in the heart of The City of London.  We even got some time to go up to the roof terrace with Views of The Shard overlooking the City and take some photos with Maya too.
Big thanks to everyone who came out to support us.  It was an excellent evening enjoyed by all, and though there may be a few sore heads this morning it was definitely well worth the fun!
Looking forward to seeing everyone again next year!!!