Security: Security Patrols
All of our latest blog posts: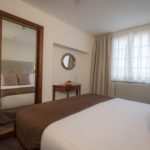 January 10, 2018
Your home away from home is waiting for you at our apartments located in the heart of London. Indulge yourself in round the clock service with full guest services, top...
November 27, 2015
These super stylish serviced apartments Aldgate East are the ideal self-catering accommodation in the City of London. The budget studio accommodation is ideally located in London...