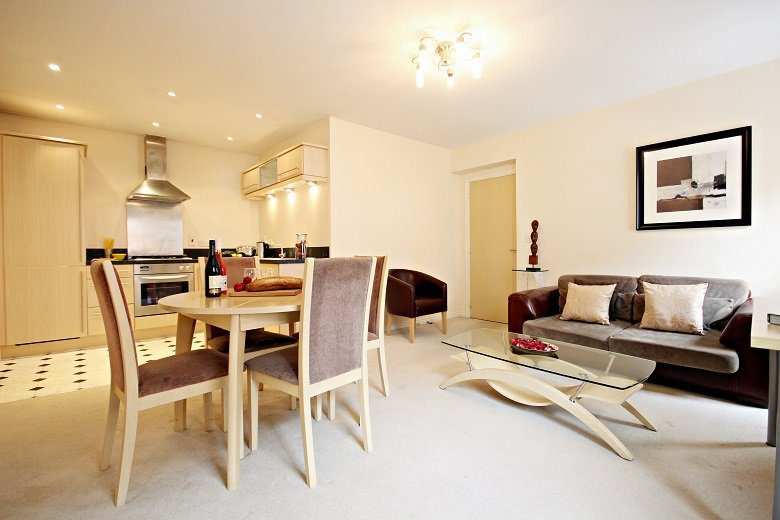 These two bedroom Reading serviced apartments are a 15-minute walk from Reading railway station, from which guests can travel to London Paddington in around 30 minutes or to Heathrow Airport via Rail Air coaches in around 40 minutes. These newly built 2 bedroom apartments are ideally situated in Reading. Central Reading, only a 10-minute walk from the main railway station and town centre. Within your reach, you will find a multitude of shops, restaurants, pubs and a thriving and varied nightlife.
Situated within a new development in Bracknell, Berkshire Rooms Ltd. These stylish Furnished Accommodation Bracknell are a  one and two bedroom apartments, just a 15-minute walk from the town centre, are beautifully furnished and contain everything you need to make yourself at home. You'll be within easy walking distance of the local restaurants and bars and just a short drive to Ascot and Windsor. Just 10 minutes away you'll find many of Bracknell's major business parks, home to Waitrose and BMW headquarters, as well as tech companies including Fujitsu, Panasonic, Dell and Hewlett Packard. Microsoft and Siemens are within a half hour drive.
This stunning Clerkenwell Serviced Accommodation is located in the borough of Islington. It was an ancient parish in medieval times. Clerkenwell is named after a well where Parish clerks would hold biblical plays. Most notably, this area was home to London's Little Italy from approximately 1850 to 1960. The community still exists today, filled with delicious Italian restaurants, and is based around St. Peter's Italian Church with street fairs taking place during the summer. There is a Waitrose just three blocks away from Clerkenwell Serviced Accommodation, followed by neighbouring Pizza Express, Abokado, Breddos Tacos, and many local shops. For some evening entertainment, visit the 1920 Bar. The bar is a trendy American themed bar that is lively and includes plenty of American pool tables. Furthermore, you can try The Eagle, it's of the originals in this area. It serves up Mediterranean cuisine mostly off the grill. The only way to catch the menu is on the chalkboard as the chef changes it daily.