Ideal Family Accommodation London and UK
If you are travelling to London on business or leisure with your family we have a wide range of short and extended stay family accommodation London available for you. West Central London in particular is ideal for family getaways, extended stays or your UK relocation. Take a look at our pet friendly Notting Hill serviced apartments and spacious short stay accommodation in Kensington. In addition our family accommodation in Chelsea, Fulham and Chiswick are equally located in one of the safest and greenest areas in all of London. Enjoy an extensive afternoon stroll through beautiful Hyde Park, wander along pleasant Portobello Road with its many antique shops, iconic souvenirs and excellent street food or dine in the sky at Kensington Roof Gardens, the areas offer something for everyone.
Tucked away from the hustle and bustle of Covent Garden and the City of London, our serviced apartments are nested in quiet residential areas with beautiful Victorian buildings, colourful street markets and cosy cafes at your doorstep. Particularly if you are working in the busy financial districts West Central London will feel like a relaxing getaway after a long day at work. Designed to provide a home from home all of our serviced apartments offer an extensive range of services and amenities to make your stay as comfortable and convenient as possible.
Family Friendly Apartments in London for up to 10 Guests
We offer a range of apartment sizes to cater to your specific needs and preferences; from studio accommodation to one bedroom, two bedroom and even four bedroom penthouse apartments for up to ten guests. Your whole family can stay together instead of being separated into different hotel rooms or different apartment locations altogether.
Most of our two bedroom apartments come with a full size ensuite bathroom and an additional family bathroom for added convenience and comfort. The same applies for most of our three and four bedroom apartments which usually have one bathroom per bedroom.
Especially when coming to London for extended stays you will appreciate the fully equipped kitchens and comfortable dining areas in each apartment, offering you the freedom to cook your own meals and socialize with friends and family in your own space.
Travelling to London and the UK with Young Children
If you are travelling to London with young children or toddlers please don't hesitate to ask a member of our experienced staff for a high chair, a baby cot, crib or any other necessities you may require. Please note that for hygienic purposes baby cots do not come with mattress, bedding, linen and pillows.
Please also keep in mind that those services generally come at a minor additional charge (either a nightly rate for short stays or a lump sum for extended stays). Nevertheless you may be lucky and get a cot and high chair for free with some bookings. Simply specify your requirements at the time of booking and we'll be happy to assist you. This way you'll also know the price and availability of additional services in your preferred London serviced apartment.
Travelling to London and the UK with Teenagers
If you are travelling to London with teenagers please inform a member of our guest support team before booking. We most certainly try to find you the best serviced apartment in London and the UK for your needs. And the more information you give us the better! Most of our two bedroom serviced accommodation has double beds in each bedroom. However, we understand that this may not be suitable if you travel with two teenagers who prefer to sleep in separate beds. In this case we might be able to find you an apartment that has twin beds in the second bedroom. Alternatively we can help you find a more spacious three bedroom apartment for additional privacy. We can also provide you with an extra single fold-out bed or double sofa bed depending on your preferred location. Please note that fold-out beds and sofa beds always come at an additional charge of usually between £5 and £30 per night. Benefit from discounts for your extended stay in London and corporate relocation.
Our Service includes: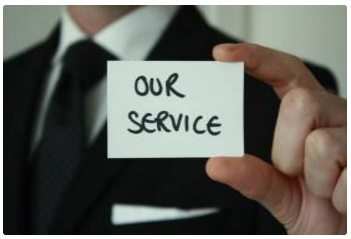 24 hours guaranteed response to any queries you may have
Expert industry knowledge
Multilingual assistance
24/7 personal meet & greet check-in
Access to an extended industry network
Insider local area information
24/7 emergency support
Flexibility with special requirements
Welcome basket and Welcome Guide
Weekly apartment cleaning and change of towels and linen
Regular apartment maintenance