Quality Accredited Serviced Apartments
Stay with Confidence! Book ASAP Quality Accredited Serviced Apartments London For Your Relocation, Business Travel or Family Holiday
Urban Stay is proud to have been recognized for providing exceptional city experiences! For the second year, Urban Stay has been awarded the ASAP stamp of approval for offering top quality accredited serviced apartments in London. The ASAP (Association of Serviced Apartment Providers) is a non-profit organization which aims at strengthening the serviced apartment sector, set universal standards and build close relationships between industry partners. It has established itself to be the leading trade body representing serviced apartments worldwide. In fact, with the organization's recent globalization strategy it now has almost 200 members in 17 countries worldwide – collectively representing over 100,000 serviced apartments.
Recognition within our industry means a lot.  It is, therefore, our pride and joy at Urban Stay to be part of such a growing organization and to contribute to setting best practices in the corporate travel market.
James Swift co-founder and director of business development added: "We have worked very hard to be where we are right now and are very proud of our accomplishments over the past years. Being recognized as a full quality accredited member of such an esteemed organization it feels like our hard work has paid off. We will do our very best to drive the serviced apartment industry further. We will help raise the status quo in serviced accommodation."
Ms. Jenny Dreiling, Urban Stay's Director of Finance and Marketing added: "Having achieved the ASAP quality accreditation is a huge achievement for us. It helps us to differentiate ourselves from other providers and therefore have a competitive edge. We've certainly enhanced our credibility having an independent trade body confirm our high levels of service, quality, and safety standards."
Find out more here: The ASAP.
Quality Accredited Apartments in London City
If you're looking for a quality accredited serviced apartment provider in London, take a look at our property portfolio. While the ASAP doesn't accredit individual apartments booking your corporate accommodation with an accredited member will certainly put your mind at ease. Health and safety standards, comfort and cleanliness are of up-most importance in order to achieve the accreditation certificate. Urban Stay had to prove that it has relevant fire, gas, lift and employee safety certificates in place, among many others. If you're staying in an Urban Stay apartment you can also be sure that fire evacuation procedures are clearly communicated. Furthermore, you will find fire blankets in each apartment for your safety. In addition, all properties have smoke detectors and carbon monoxide detectors for your safety.
Have a look at our one bedroom serviced apartments at Liverpool Street Station in Abbotts Chambers and Astral House. In addition, we also have cheap quality accommodation in London City or Artillery Lane available, ranging from studio to two bedroom apartments. For some luxury ASAP quality accredited apartments London doesn't miss our accommodation options at Monument with views of The Shard! Notably our Shard View Apartments and luxury Lovat Lane Apartments are perfect for any business or leisure stay.
Urban Stay Pet Friendly Accommodation London Included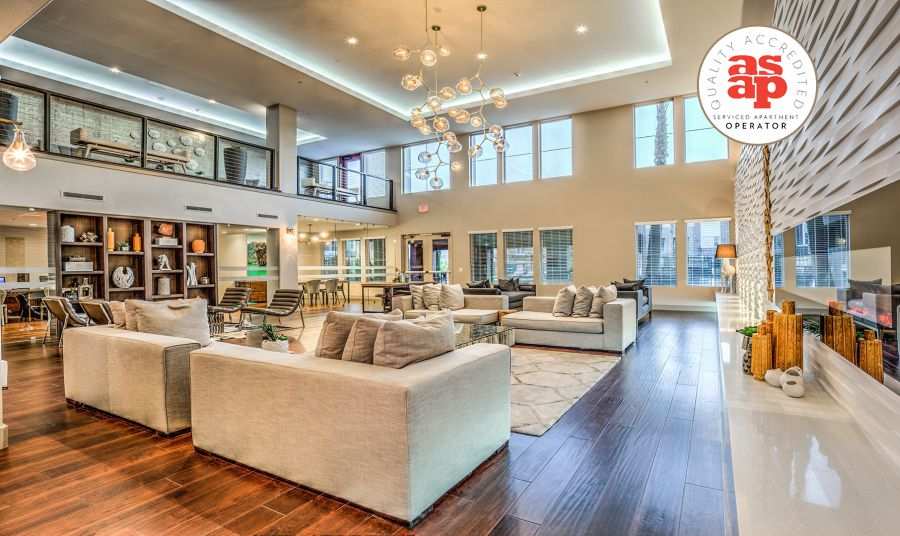 If you have an enquiry or have questions about the ASAP Quality Accreditation Programme, please don't hesitate to get in touch:
info@urban-stay.co.uk
Tel: +44 (0) 208 691 3920